Growing up with a sibling completely shapes the way that your childhood turns out. And they are the people who we will always have that shared history with, those specific memories that are only ours, and that DNA that makes us so similar even when we're different. It's such a special part of our family's story, and by snapping our children together regularly we can document that unique relationship, and hopefully give them a visual timeline of friendship that will last a lifetime.
Siblings is a challenge to photograph your children together once a month. On the 15th of every month you will find me and some of my favourite photography mad mummies sharing sibling photographs and asking you to join us.
Dinky and Dandy
|
Gingerlillytea
|
Goblin Child
Mammasaurus
|
Mummy Daddy Me
|
Space for the Butterflies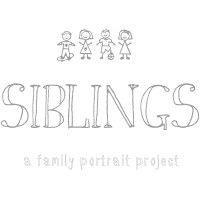 A year in sibling photos...
January 2014
|
February 2014
|
March 2014
April 2014
|
May 2014
|
June 2014
July 2014
|
August 2014
|
September 2014